esther.diaz
October 27, 2017
Hand tools of any kind are one of the most essential things in keeping a home in tip-top shape, especially when it comes to the numerous renovation projects one can plan for their home. It helps save money and can also instill a sense of responsibility and appreciation in each and every homeowner.
When it comes to the different tools every homeowner should have for themselves, these are some of the best examples for you to own. If you're wondering what those are, why not give this piece a read and be enlightened:
Hammer
This particular hand tool is one of the most important ones to own. If ever you need to nail something, or to pry a nail out of something, then this tool should definitely be in your toolbox at all costs.
Power Drill
Besides nailing stuff to a wall with a hammer, there will be times where your renovation projects will take on a more serious approach; hence this particular hand tool for you to use. Power drills are some of the most efficient hand tools to use, whether it be home repair or simple refurbishing. Sure, it may be noisy, but you'll definitely be able to get the job done with this handy little tool.
Wrench
When it comes to the numerous hand tools you can use at your disposal, one tool that should never be disregarded is none other than the wrench. Why you may ask? Because without it, indoor plumbing would just be an outright disaster, something you wouldn't want happening in your own home. Also, if ever you need to rearrange some pipes around your home, then this handy little tool in your belt is anything but useless. Just make sure you keep it away from rust, corrosion, and other harmful elements.
Pliers
Speaking of using a wrench, wiggling around bolts on a pipe is no easy feat; in fact, you'll need something to hold the pipe still in order to get the job done efficiently. With that said, pliers are definitely what you'll need.
The most notable thing about pliers is that there are different types you can use, each with a different use and purpose. For instance, locking pliers are used to strengthen the grip on a certain item in order for you to use a wrench more efficiently, while slip joint pliers, which is the most common form of pliers in a toolbox, is best used for cutting wires and loosening some nails if need be. Either type you choose to use, you'll definitely need to have it in your toolbox.
The Toolbox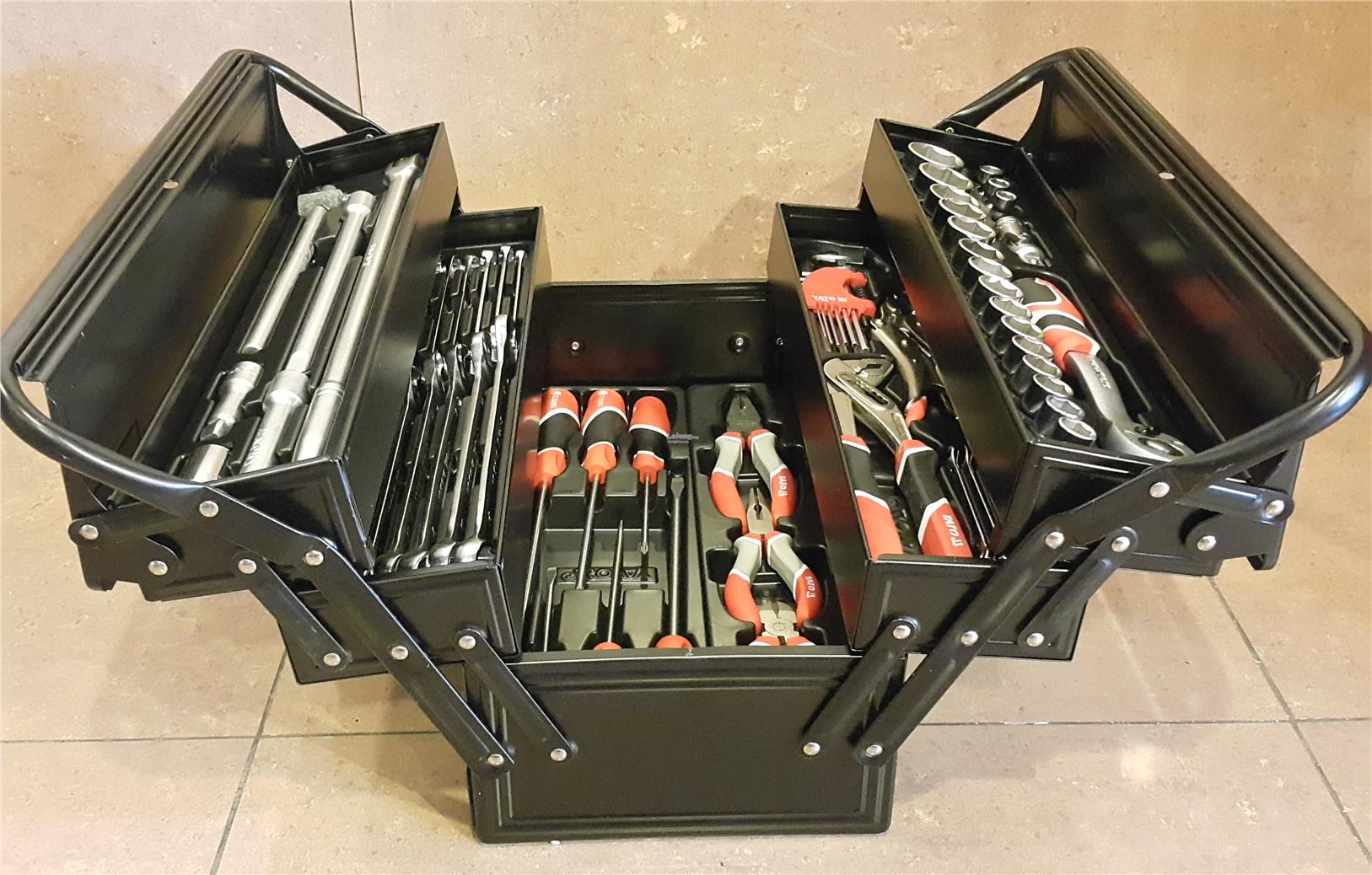 Of course, this particular tool is the tool for all tools! Why? Because without it, your tools wouldn't be as safe and organized as it is now.
The best thing about toolboxes is that it comes in different shapes and sizes, each of them showcasing multiple capacities for you to store your tools in. Not only that, it can come equipped with different compartments your tools can fit in, which in turn keeps your tools safe from damage and harm. Just make sure to keep the right number of tools in your toolbox so you're able to carry all of them at once with no delay or hassle.
Key Takeaway
These tools are definitely your best addition to your arsenal. As long as you, the homeowner, has them, you'll have nothing to worry about.