esther.diaz
May 18, 2017
People nowadays love collecting creative and fun stuff for gifts, decorations, or for personal keeps. It's always nice to receive gifts made personally for you, or something that matches your taste. And though it's the thought that counts, it's refreshing to see something that is different and something that you can keep. So why not invest on something like DIYs? Most DIYs right now are creative, useful, and easy to make, and if you have the spare time, the budget, and the passion to make profit – then try these easy creative DIYs you can create and sell!
DIY MONOGRAM CLAY KEY CHAINS
Photo Courtesy: homeyohmy.com
Kids love to give tokens to their friends and family, and usually, these items are cute and tiny. One creative DIY you can sell these kids are these monogram clay key chains and you know what's great about this item? It's that it can be personalized! Also, you can make lots of it in a short amount of time.
Photo Courtesy: mjtrim.com
Teens can be vogue with their phone accessories, and with this DIY studded phone case, you can definitely attract a lot of them. Check it out now!
Photo Courtesy: tellloveandparty.com
A house with fun decors is definitely attractive to the eyes, and women loves to decorate using these things. Another item you can create and sell is this DIY washi tape clock. It's small, cute, and a necessity. Definitely a must have!
DIY REVERSIBLE COFFEE CUP SLEEVES
Photo Courtesy: blog.fatquartershop.com
Coffee has become a necessity to working people. Thus, this reversible coffee cup sleeves will surely be a hit. Try making them now!
Photo Courtesy: insidenanabreadshead.com
Women love to keep things in place – or not. Regardless, you can definitely try and create this DIY cosmetic bag that is too gorgeous to keep.
Photo Courtesy: hectv.org
People can be sentimental sometimes, and this DIY glass photo pendant is a perfect gift for them. You can sell this as pre-made or as requested by your customer – check it out.
DIY SUPERHERO COMIC BOOK MAGNETS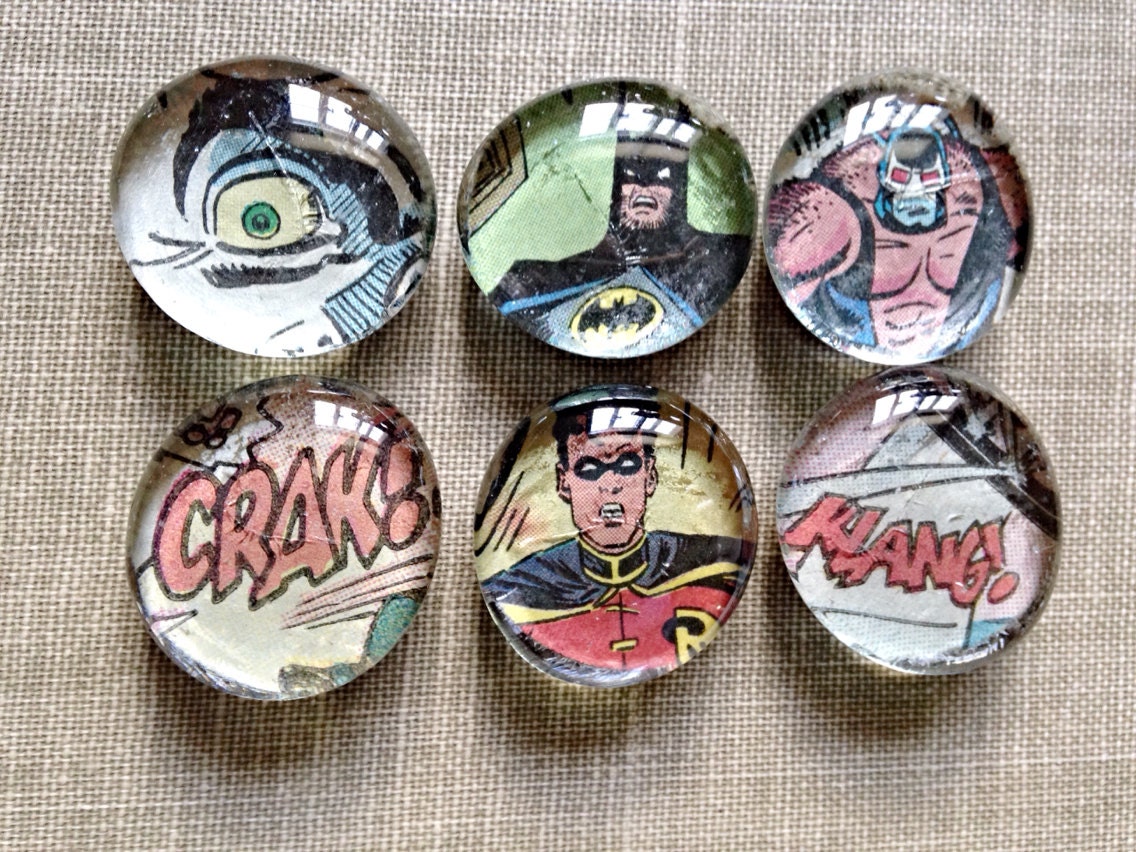 Photo Courtesy: etsy.com
Either a Marvel or a DC superhero, they sure are popular everywhere. So why not try this easy DIY superhero comic book magnet and invest? And, you can also try using other figures, from Korean celebrities to Hollywood icons, kids love to collect these items!
Photo Courtesy: makezine.com
Home decors are the easiest to sell as they are deemed necessities at home. So why not try this cool DIY rope bowl and cash in on it!
Photo Courtesy: pinterest.com
One of the most trending DIY projects nowadays is calligraphy; it can either be on a mug, a shirt, or a wall art. You can check this DIY calligraphy wall art for an example and make your own. Or you can make them from requests, which would definitely work!
Photo Courtesy: acupofthuy.com
Kids love drawstring backpacks as it is comfortable and light weight. What more if their beloved characters, such as SpongeBob or a Disney princess, was imprinted on your fabric? They'd definitely want it. So try this DIY Drawstring Backpack and go make profit!
Creating and selling these crafts isn't hard. As long as you invest your time and passion, it'll definitely work out. Go ahead and create and sell them – make money from DIYs.