Jack Louis
January 24, 2020
A large number of people are opting wood flooring done nowadays. It comes in various colours and styles. Any product manufactured from timber that is planned for the use of flooring, either aesthetic or structural is referred to as wood flooring. It adds elegance warmth to the rooms. However, flooring cannot be chosen only on the basis of its looks, other factors like cost and its benefits should also be taken into consideration.
Types of Wood Floorings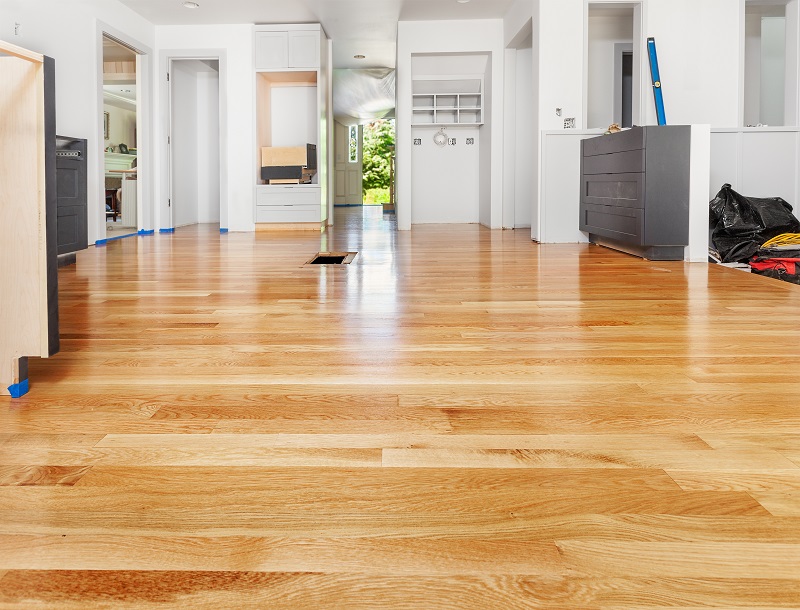 It is essential to know the popular wood flooring types available before installing a wooden floor. Some popular types of wooden flooring are –
Planks for solid hardwood floor are made from anywhere from 18-20 mm thickness and they are made from any piece of wood. The wood that will be used is based on the quality of the wood. Certain floors will be harder than the others based on the kind of wood and eventually be less susceptible to scratches. The boards are fit tightly together without creating gaps in the floor with the help of the tongue and groove. A solid wood floor can be re-stained several times to restore its beauty. However, the benefit of a solid wood floor is its longevity and beauty. It adds visual charm to your home or business and lasts for several years if well-maintained.
Several wood ply are glued together for producing a 14mm thick plank to make engineered hardwood. This is done to create durable solid core boards. A real wood surface is glued to the top to allow it to be refinished as many times to remove signs of wear, tear and damage. This type of flooring is less expanding and contracting, making it a little likely to change in high humidity or temperature conditions. The more the ply used to make a wood, the more stable it becomes. These floorings have a wide range of styles to match the decor and are an ideal choice for any area of the house.
This type of flooring is made by compressing layers of synthetic material with a lamination process. Laminate wooden flooring is good for living areas and it can be used in areas with water if it is constructed with a waterproof core. Moisture would easily damage the laminate and it is not easy to repair damage once it is set. Laminate will not be appealing to potential buyers or renters if it is not laid properly.
Why Should You Consider Wood Flooring?
High-quality Wooden Floors Last Longer
A carpet fades over time and would require to be replaced every 5 years because of shabbiness, stains or holes while wooden floors can prove to be durable with minimal maintenance.
If wood flooring gets bit damaged or scratched, it can be refinished and sanded several times to restore its beauty. This would be less expensive than refitting a carpet.
Wood flooring has a timeless appeal. The trend of the colours and patterns of carpets or linoleum changes from time to time whereas looks of wood flooring have a timeless appeal.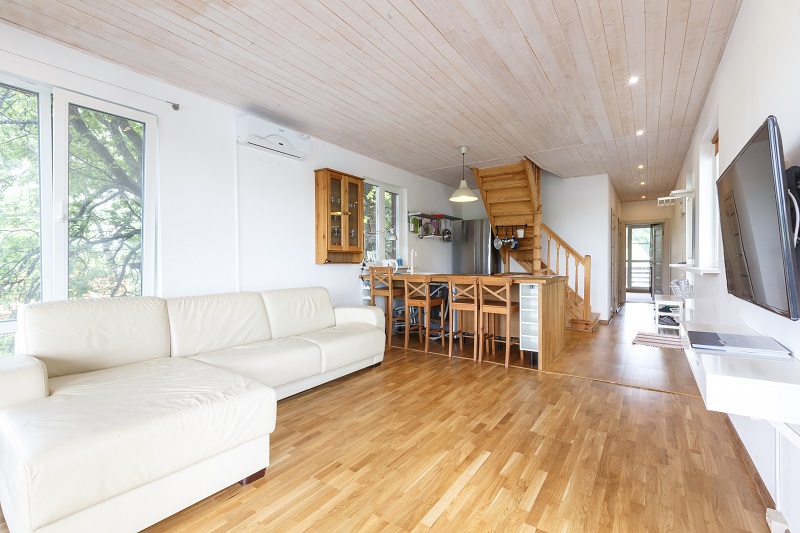 The production method of wood flooring in modern times has become cheap, thereby making wood flooring easily affordable. The price depends on the type of wood and the cost of the resources.
You can make the choice of the best wood flooring as per your location, budget or decor. Apart from its great appearance, wood flooring increases the value of your house if you intend to sell it in future. Laminate wooden flooring comes with easy installation and it is cost-effective.