sareez
January 9, 2017
The leggy lass Deepika and capping fashion diva Sonam is the fashion trendsetter of Gen Y. Bold, vintage, and off-beat are their experiments to conclude impeccable fashion statement.
Fashion Designers have forecasted monochrome as the hue of elegance and perhaps both Sonam and Deepika are battling for it especially on red carpet.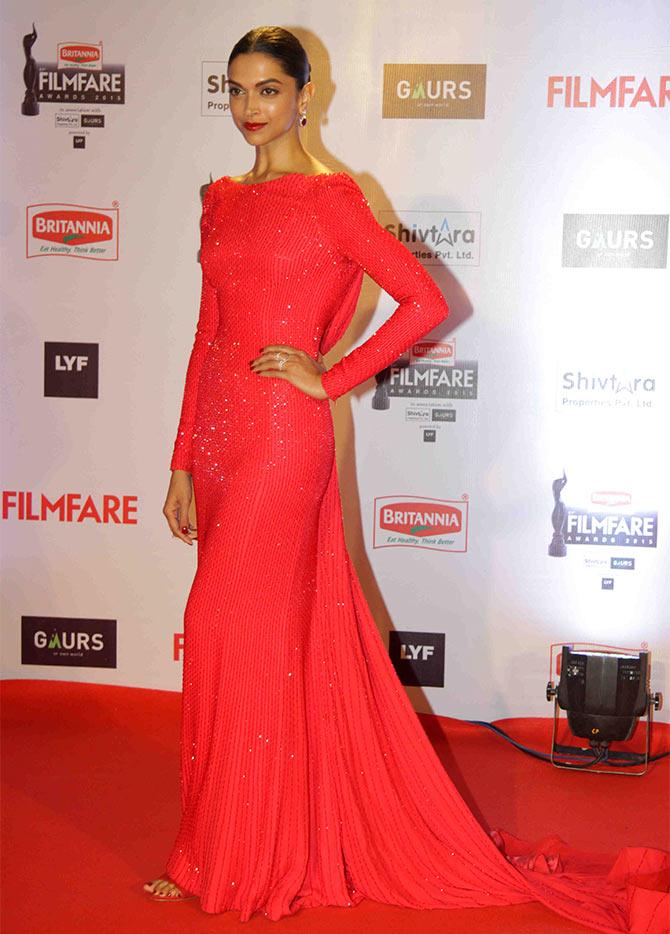 White, black and taupe green being the adored hue of Deepika we often find her attires accentuating her fine toned athlete body type and understating the prominence of makeup as the most sought-after Bollywood face.

While Sonam Kapoor with an avowal of elegance is gorgeous in the monochrome. Her lively smile and a fearless affront nature intensify Diva look as the most fashionable Bollywood star. She is more prone to vintage while experiments with all silhouettes playfully and features it at best.


Both the diva's assiduity as fashionistas have churned around the globe and many times has overlapped each other's outlay. Mostly we see them in party wear gowns in monochrome serenity.
The latest, they battled and dived the fashion world gossip-mongers on Dec 5, 2016, at Star Screen Award. Deepika flaunted a black monochrome gown designed by Gauri and Nainika which featured an embellished huge flower swayed on the right size.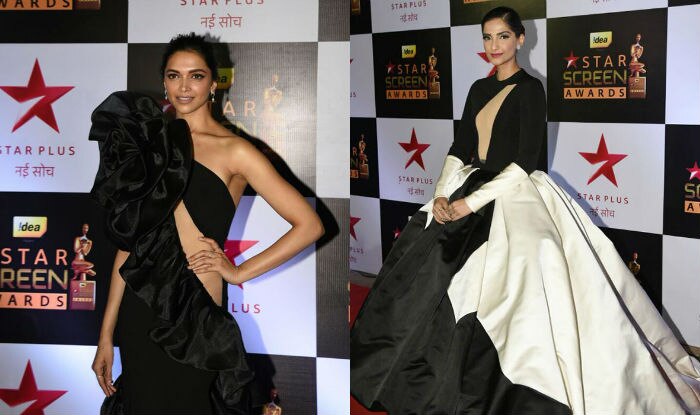 A nude patch on left on front part waist framed with frills in close frills and twirling ruffles was initially stunning. Just with an earring and minimal makeup stating her deep darkened brows featured her expressive eyes.
Be it an international platform or national show Deepika adheres to her culture and creativity of national talents. She debuted the international red carpet of MTV Euro Music Award at Rotterdam in the most gossiped dress designed by Indian designer in monochrome of black and olive green.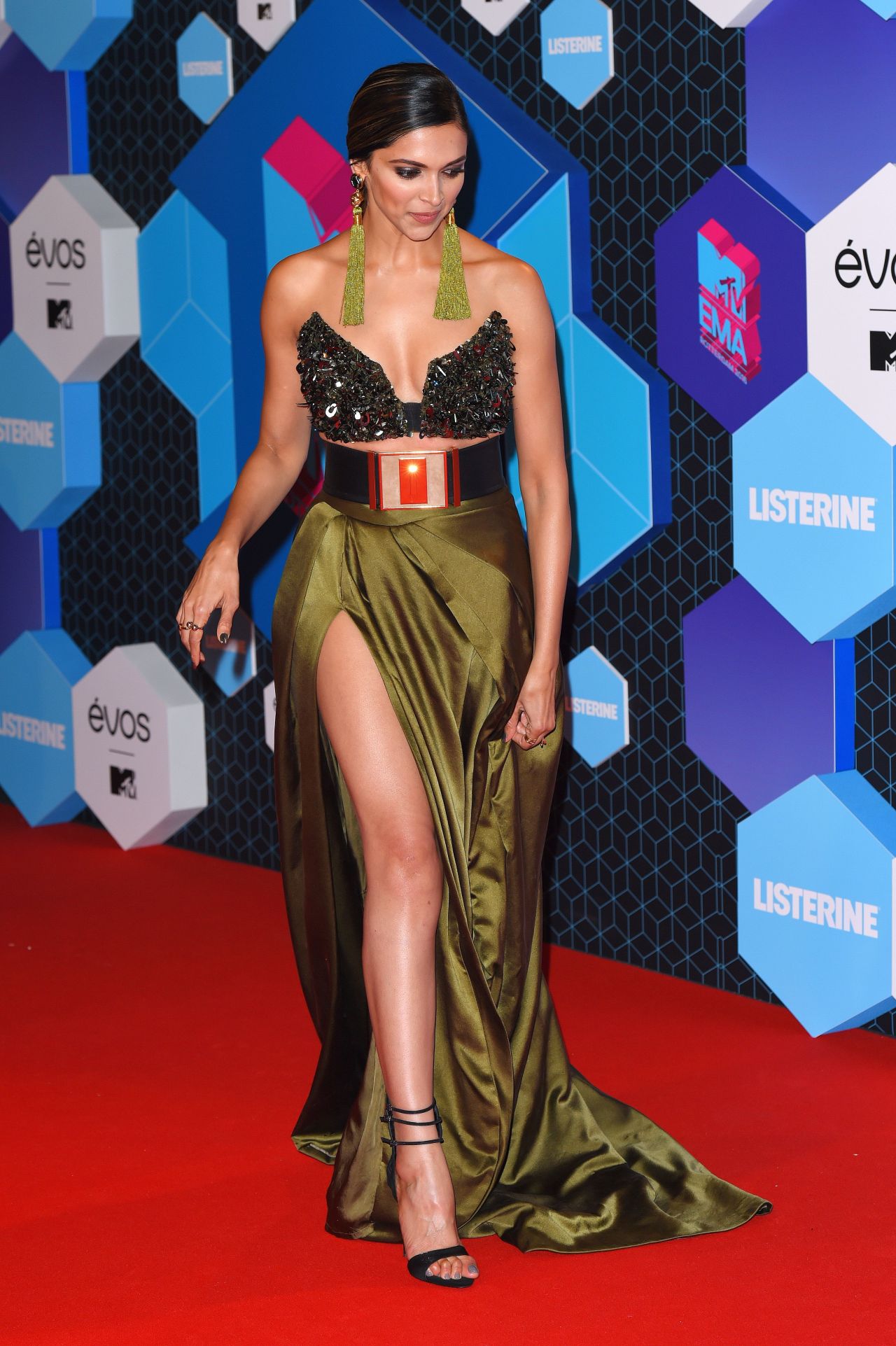 Even in Cannes film festival, she attained in monochrome white and golden embellished saree. 

No matter she is robbed with saree or gown or any outlay, her confident sweet smile ruins heart of million fans. The extraordinary personality she carries makes all differences.
Her paint-suit in tuxedo-inspired outlay was dazzlingly gorgeous when she received the award for being International Best Actress.
In the most recent fashion runway, Sonam Kapoor once again proved that she powers to experiment with any attire and irrespective of its layout she can carry it with such charisma that we can't expect anything else other than the magnificent elegant look.


From Haute couture of Stephen Rolland, she took us breathtakingly crazy on her geometric patch and nude cut on front part of the gown at Star Screen Award. Rigorously she made herself compared with Deepika with same black hue though matched with silver and the front nude patch. Her pink lipstick and silver shimmer eyeshadow was off-beat of her styling but she is a master in carrying all that she committed to donning up.

Jewelry is her passion. Mostly she prefers vintage look. Her mother and grandmas' jewelry is her jackpot. Apart from that she often ensemble her embellishment with decking jewelry. Her hairdo always makes a major statement in styling.

Fashion and fancy keeps on changing so just you need to be confident about what you can carry with aplomb.
Gowns being most accepted ethnic wear and a fusion styling is best portrayed by these two stars. To accentuate your body type pick from a large ensemble of designers gown online and celebrate the cause of being women.

Check out bounteous party gowns online from Sareez.com to get exclusive and unique patterns in pure fabric and mesmerizing designs. So to be ramp runway ready you are just a scroll away!!