russellbutlere
September 6, 2019
Pregnancy is such a delicate event where mothers are required to be responsible and strict with respect to health. It also contains the dental healthcare aspect since we wouldn't want our child to suffer in agony after birth. This is when we have to be focused on maintaining our health and simultaneously have organized visit to the best dentist in Indianapolis.
Dental issues can cause many hazards to the unborn baby. It is the safest option to take care of our teeth, especially if we are in a high-risk pregnancy period. In such critical conditions, we might not be allowed to perform dental surgeries. Therefore it is vital to take care of teeth better as possible to avoid any challenges during pregnancy. Following tips and tricks must be followed by pregnant women to ensure a better and healthy mouth.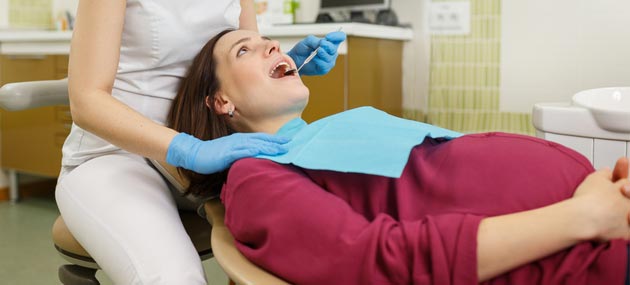 1. Morning Sickness:-
We might have to rinse the mouth with water after vomiting or an episode of morning sickness. It will be better to wash it with appropriate mouth washing products. We can also start chewing sugar-free gum so that saliva can be generated to neutralize the acid in the mouth and esophagus. We can wash the mouth freely with toothpaste using a finger after vomiting. However, we should always avoid using the brush immediately after such an incident. We can use a toothbrush after 30 minutes effectively.
Women facing the issue of morning sickness usually end up vomiting. On the other hand, they can also face the issue of acid reflux. Such aspects get us closer to tooth erosion. Precautionary measures should be taken by pregnant women before anything goes overboard.
2. Take Good Care Of The Gums:-
Pregnancy such a critical time, and hormonal changes start to cause major irritation in the body, especially when it concerns with gums. Pregnant women are exposed to the danger of inflamed and bleeding gums in the mouth. Such aspects can put forth a great burden on the baby. It can also promote potential bodily damage. They can even be born underweight, and preterm delivery is also possible. this is why we must make sure to care about teeth and gums by brushing and flossing twice a day.
3. Calcium Intake:-
It is critical to increasing the calcium intake during pregnancy since it affects not only the baby but teeth as well. At such a time, we should focus on eating calcium-rich foods such as almonds, spinach, yogurt, and milk. Such activities can ensure that both our teeth and bones can stay healthy that can also nourish the child in the belly.
4. Plenty Of Water Is a Must:-
One of the most important things a pregnant woman should do is drinking water, which is obvious. However, the fluoride within the water can help us in strengthening the teeth throughout the day. The fluoride in the water and toothpaste does not harm the baby. Instead, it can provide protection against harmful bacteria that can cause tooth decay and other issues to harm the baby.
5. Visiting The Doctor:-
It is imperative for pregnant women to visit the dentist every once in a while, even if they do not face any complications. It is especially important because the doctors would tell us if the baby is in potential danger due to any minimal infection of teeth.
Conclusion:-
We might have to focus on dental implant treatment in case of emergencies during pregnancy. However, regular visits to the dentist can provide enough support and guide us toward the betterment of our baby. Most of us can approach the experts at Westend Dental and ask for regular advice on how to take good care of the teeth for the sake of the child.