dannysmith3191
December 9, 2021
Rod Elevators
Rod elevators are developed and designed for production hoisting equipment and drilling with the API 8A specification. Rod elevator is made of an elevator body and rod plate that gives a fast transition according to the rod or pipe size. Without replacing the full elevator, just the work plates can be replaced, which is a plus here. Excellent balance and non-tilt performance are perfect with a basic elevator design. The front and rear lever release with more extensive access gives easy and safe latching and unlatching over pipes or rods. The rod elevators come in two types: plate-type rod elevators and solid body type rod elevators.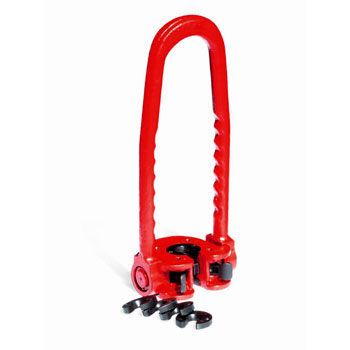 Tubing elevators
Tubing elevators are center latch elevators that come in three models DD, TA, and BDA. They are manufactured with API 8C specifications to meet the needs of the oil and gas industry for drilling and production hoisting purposes. There are also two more models, CD and BD tubing elevators with side doors.
Let's take a brief look at these types of tubing elevators.
DD tubing elevator, TA tubing elevator, and BDA tubing elevator are all designed for handling drilling operations in the oil and gas industry. They are traditional collar-type center latch elevators; each has a different load handling capacity and latches pipe widths.
DD tubing elevator load–125 tons- can cover pipe sizes from 2⅜" to 4½" OD, IU, or EU.
TA tubing elevator load – 100 to 150 tons- can cover pipe sizes from 2⅜" to 4½" OD, IU, or EU.
BDA tubing elevator load –65 to100 tonnes- can cover pipe sizes from 2⅜" to 3½" OD, IU, or EU.
These tubing elevators are made from casting high-quality alloy steel, heat-treated, NDT, and MPI certified. Each tubing elevator is 1.5 times the working load tested.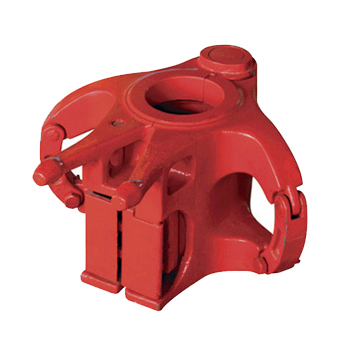 Here are some safety tips for using elevators:
(1) Elevators are made of cast alloy steel that has been heat-treated and should not be welded in the field.
(2) When the levers are closed around the pipe, make sure they are fully engaged.
(3) Following API, the elevator can be maintained and inspected.
(4) It is strictly forbidden to overload. The elevator should be run at a minimum of 20A C.
(5) Elevators are designed to move vertically; hence they should never put down or pick up pipe.
(6) Double-check that the elevator's bore matches the type of rod you're lifting and that the two are correctly aligned.
(7) Check the interchangeable rod plates for wear regularly.
(8) Elevator bodies and bails from one elevator should never be swapped for bodies and bails from another elevator.