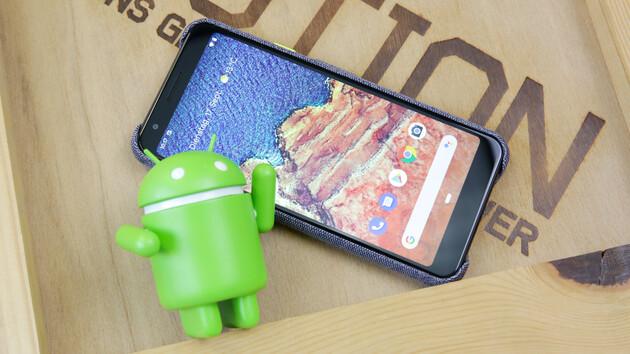 Harry Miller
November 23, 2019
In the tech world, two operating systems rule; iOS and Android. While iOS remains limited to Apple devices, Android is available on every other device! From Samsung mobile to Infinix, you will find every other featuring one operating system that is Android. With the vast availability, the Android upgrades have much significant impact on the tech-world than the iOS. Whenever an upgrade gets introduced, all of the smartphone manufacturing brands leap forward to provide their consumers with the latest version.
Currently, the world is chanting the mantras of the Android 10 (Go Edition). But why? What is the Android version all about, and why has it deeply yet positively influenced the globe?
Well, all the answers are present in this article! Read more to unravel the Android 10 (Go Edition) mystery!
What is Android 10 (Go-Edition)?
On the third of September 2019, Google released its tenth major upgrade of the Android operating system. The newer version brought many fascinating and facilitating features for smoother operation. These include:
Dark Theme: Turns off pixels in various regions of the display to save battery and provide better viewing experience for eyes.
Family Link: Allows monitoring the time of app usage by your kids or other dependents.
Focus Mode: Helps to concentrate by silencing other apps that keep distracting.
Gesture Navigation: Enables swift change between different apps and Homescreen with quicker gestures.
Live Caption: Capable of captioning self-recorded, downloaded, or received audios, videos, and podcasts without Wifi.
Security Updates: Quickly fixes security vulnerabilities and other bugs.
Smart Reply: Generation of relevant suggestions for replying to texts.
Sound Amplifier: Ensures clearer, fine-tuned sounds, especially with headphones.
Privacy Controls: Brings better protection and privacy with improved location controls, download control, etc.
Android 10 (Go-Edition) is the basic or stripped down version of the advanced and upgraded Android 10. It got designed to optimize and enhance the functionality of entry-level phones, which have a memory of 1.5 GB or less. Eliminating the need for compromise, Android 10 Go-Edition brings the same level of security, reliability, and performance for entry-level phones as that mid-range and flagship-level phones.
Augmented Accessibility
As the Go-edition is here to facilitate the needs of limited storage, it features upgraded applications. The Go-applications, such as Gallery Go and Google Go, come with a specialized design that calls for lighter downloads. Hence, one can benefit from all the latest applications without having to compromise on phone work efficiency and storage. The Gallery Go features the same automatic organization, gallery optimization, and one-click editing. Whereas, Google Go offers its users an opportunity to explore the latest trends, world affairs, and much more. The availability of Google assistant Go is noteworthy, considering the space it used to consume on other Android versions. A new addition to the Android 10 (Go edition) is the Gboard that offers an outstanding experience. The main highlights of Gboard include voice typing, autocorrect, Emoji, GIFs, and multi-lingual typing. What could be more that these augmented applications consume minimal space!
Speedy Performance
By making more room for media and additional apps in the limited space, Android 10 Go Edition brings performance upgrades to entry-level phones. Representing the Gesture Navigation, security updates, and other performance-related features of Android 10, this version enables better and fluid multitasking. According to authentic sources, devices running on Go Edition have about 10-15 percent better and faster app launching. Unlike regular Android, it allows the user to switch between apps smoothly and in a memory-efficient way. Thus, bringing a speedy performance along with reliability and security.
Better Encryption
Until now, all the entry-level smartphones did not comprise of encryption, which is coding that protects our data. For example, if your entry-level phone fell in the wrong hands, you will lose all the data and information. The encryption ensures that only you have access to your phone data. Unfortunately, all the previous entry-level phone users were unable to avail of this feature. But, Android 10 (Go edition) comes with specialized encryption called Adiantum. This particular encryption offers the same level of security without compromising on space and efficiency.
Data Savings & Storage
With fewer and lighter applications, the Android 10 (Go edition) offers more storage in your entry-level phone. The version enables users with better control over the content and consumes minimal space. Data Saver allows one to decide which applications will use the data. Peer-to-peer sharing features offers one to share mobile content and data with anyone from anywhere.
Conclusion
With an optimized operating system, Google apps, and Play Store, the Go version of Android 10 is now making history by bringing a significant change in the Android world. Only because of less hardware of their smartphone, users need not comprise on security or performance. Through Android 10 Go-Edition, Google has made similar facilities and experience available on Android devices of all budgets.