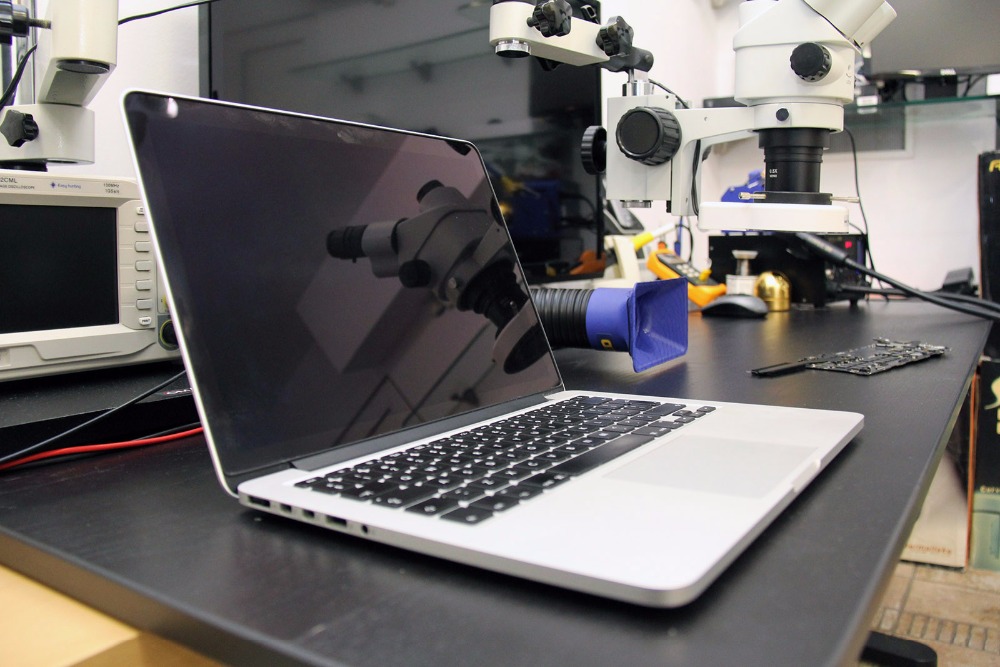 vinay
February 8, 2022
When it comes to any notebook display, the Apple MacBook display is the best and no one even comes closer to competing for the quality of it. Before 2012 apple used to make non-retina displays but post-2012 apple shifted to Retina display which is different than non-retina. The detailing on this display is clear and sharp. Mostly professionals who are into designing and video editing preferred this. Any broken or cracked MacBook display can be replaced by any Apple service center Mumbai but any physical damage is not covered under warranty.
There are many MacBook screen cleaners available in the market. Before you buy any chemical and starting using, this blog will help you understand Retina display. So you can choose how to get any non-retina and Retina display clean. The process is simple the same as how you generally clean your TV. First thing first do not ask your maid to clean as they may that as general laptop or monitor. And any hard pressure can crack the display. Also we do not recommend you to clean every day. For every day if you see dust you can take soft painting brush and clear the dust. Here are the small tips!
Cloth:
As we said do not try to clean every day, a microfiber cloth + tissue paper is good enough. You can take 3-5 drops of the screen cleaner on the tissue paper and try to spread on entire display. Once you feel that all the accumulated dust is gone you can take another tissue and clean leftover liquid. Later microfiber cloth can be rubbed gently on the entire display in one circular direction. It will ensure there is no leftover imprint of the tissue paper. While doing this process make sure you go gently. Because the display can be cracked & you may need to get a MacBook screen replacement which is quite expensive.
Cleaner:
Do not use random cleaner or thinner. Retina display has anti glair coating, using cleaning agents like thinner, nail polish remover, or soap can harm the antiglare. And over a period of time the entire antiglare can come out from the display, and repair is not possible. We always ask you to go with normal water or display cleaner only. Do not use any normal cloth or sponge they are very hard and can make micro-scratches on the anti-glare coating.
Caution while cleaning MacBook:
Anytime you plan to clean the MacBook display make sure you unplug the charger and Mac must be turned off. If you wanted to take care of the scratches, use the sleeve case and don't put a hard plastic cover on the Mac. It impact the ventilation and loosen the hinges. If you want to cover the camera, go with a normal black cello take. Do not use the camera closer kit as it can damage the display of the Retina MacBook Air. We at our workshop have seen many cases hence it's just our experiences we are sharing with you.
You can follow the blog page and like us on Facebook! Do share with your friends who use apple MacBook…Cheers!!!