emmagsmith
October 15, 2019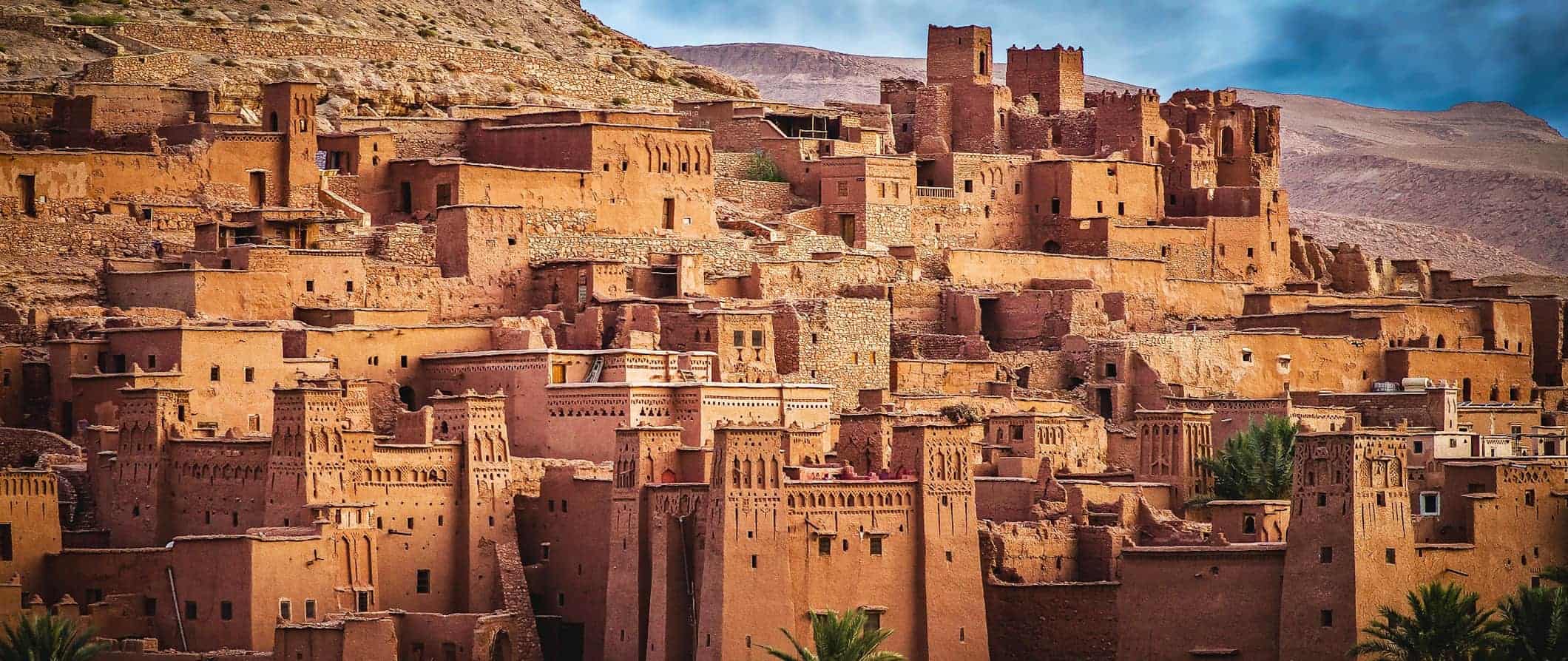 Morocco is a country everyone should pay a visit to. Traveling around Morocco is an opportunity to explore the stunning Arab, Berber, Moroccan culture in the streets of old Medinas, hitting the beauties in the heavens, means the beautiful beaches of Morocco. But if we don't mention Sahara in this, there will be a great gap nobody can fulfil.
Your trip will not be complete if you miss visiting the Shining red Sahara in Morocco. Family holidays to Morocco brought us a lot of fun visiting all these places including the trecking experience in the Atlas Mountains. But the question is, will you visit all these places on your foot? Of course not. You will book your trip, along with the traveling plan also. But for that, you will need a transport idea a least.
Take a Round of Traveling in Morocco
To experience the transportation in Morocco, first, explore it here with us. You may have luxury transportation which you can book with your travel company which is responsible for your trip. But if not, you may have your own travel options in Morocco. Don't worry, set out and enjoy life. First, know what the options will be there for you.
Buses Are the Best Traveling Source
Buses are common in Morocco to bring you from one city to the other, often run on the local routs within the city too. Travelers when reaching Morocco to take a long trip to the various cities in Morocco, all of them don't hire private luxury cars and hotels, many of the travelers do march on buses and they see it an opportunity to live like a local.
In buses, the negative point in Summers is that the common, nominal buses have no air-conditioning system. There is a bus station specified in every city from where the buses march to the other destinations of the country. You will cost less because buses are not very bad to travel, plus most the local people can afford that, you will be introduced by the local people, their behaviors, hospitality, and love to you, the foreigners.
Yes, you have the other option too. There are a lot of luxury travel opportunities in Morocco. There are VIP buses which are air-conditioned and Sofa seated, very comfortable which will work better if you want more luxuries in Morocco.
My traveler guide, who was so helping, guided me to experience the minivan. It was so nominal in fares and literally a very comfortable ride. I and my guide booked three seats and that was so enough for us to reach Tangier. For the travelers who want more adventure and comfortable travel experience should try this type of traveling, it is highly recommended.
The Railway is the Other Option, But Not All the Way
Our experience of the train in Morocco was quite short but interesting. We traveled from Tangier to Casablanca in almost five hours and that interested me a lot. For the vacationers, having a unique experience in a foreign town is generally an interesting activity. For the travelers coming to Morocco, riding on the train would be a great opportunity to see the Moroccan local life from the other side.
There is a two-way track from Marrakech to Tangier in the beautiful land of Morocco. If you are traveling in the daytime, you will get the most scenic views during your nine hours and when you will reach the destination, you will feel more relaxed and calm. Tangier is an ideal destination for most of the travelers. The western creative thinkers, writers, and politicians used to visit Tangier and people say that they never go back then. I saw one or two cafes run by the English people in Tangier which evident the fact.
If you have to travel from Marrakech to Tangier, it will take almost ten hours. Casablanca and Tangier is almost 5 hours distance from each other via train, the resting routs are so many but I am not very sure about them. This is to tell you that trains are a bit slower than the other famous means of traveling. So If you want to take the exploring ride, schedule and fix your time of travel with your total time of tip in Morocco.
Private Cars and the Grand Taxis in Morocco
It is the other way out to travel around Morocco. If you are with family or a group of people more than 5, the Grand taxi will suit you. You will find the Grand Taxi stand somewhere nearby the bus stations in every major city of Morocco. If you are a group, it will cost so nominal to you to travel to a city in Grand Taxi, it has a capacity of almost 7 people. If you are more than 7, you have an option of Minivan or the two cars accordingly.
The private cars are mostly for family trips. Traveling Morocco is a great opportunity to explore the beauties and the unique contrasts of cultures on a holiday destination. The country like Morocco can give you diverse experiences in life. Great wishes!