russellbutlere
December 3, 2019
No two offices are the same; hence the office furniture will also be different. Offices may consist of small cubicles or an open space office or have dedicated cabins. In either case, an office will usually require common furniture items like tables, chairs, cabinets, etc. One can either have their furniture custom designed or select suitable comfortable office chairs.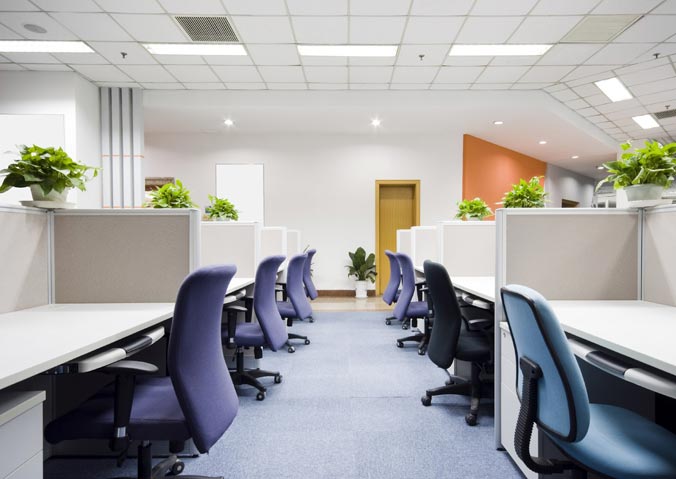 Important Factors
There are several factors to consider prior to selecting office furniture online. The budget is one of the main factors since this dictates the type of chair you can buy and features to look out for. It is also necessary to keep a lookout for the warranty which is useful if things go wrong and also will also allow buying it with more confidence. There are many other factors to consider like durability, the comfort & appearance as well as level of safety and flexibility.
Material of Chair: The office chair fabric is one of the many factors that are important when selecting a chair. There are many different types of material used to build a chair and each has its unique properties. The common material used on a chair includes leather, faux leather, vinyl, nylon, plastic and wood.

Leather is a popular choice, but there is an alternative of using faux leather to give the look and feel of genuine leather.

Many people prefer vinyl since it offers a soft and comfortable feel and is resistant to water and other liquids.

Nylon is popular chairs with a mesh backrest alternatively there is the option of plastic which is highly economical and wood which is sturdy.
Type of lumber Support: Lumbar support is of high importance to many people especially to those who suffer from back pain. A high percentage of people suffer from lower back pain every year which is a great deal too how comfortable a chair is. A well-designed chair will have good lumbar support to help stabilize the lower back and reduce the level of stress and tension on the spine.
Design of the base: The base of every office chair is not the same, while some have the traditional four-legged design while others may have a single leg or legs with wheels. The one with wheels is very useful for those with an L shaped desk, allowing them to switch between both the desks with ease. It is advisable to use a five wheeled office chair for those working on computer workstations in an office since it tends to help boost the productivity; on the other hand, four-legged chairs are fit for a conference room.
Dimensions: If it is a small cubicle, it is best to stick with a small chair, a big cabin can fit a larger chair, while a normal size chair can be useful for general office use. The title of the employee can also be a factor when deciding on the size of the chair.
Style: The office chairs are available in many different styles. The aesthetics, office décor, functionality and personal preference also plays a big role in the decision.
Special features: Office chairs tend to have several special features like the ability to adjust the height, rotate 360 degrees, fancy armrests, reclining and many more.

The chairs with fixed height might not be suitable for every office worker since not everyone has the same height. There are many side effects of using a chair with the wrong height like back or neck pain.
Similarly, decent armrests are important and help make an employee more productive. The lack of armrests can cause stress and fatigue. Additional padding on arms or on the seat can make the chairs more comfortable.

A reclining chair which allows one to relax by leaning backward and are also ergonomic.