artlevin
November 9, 2021
Since the beginning of Christianity, Jerusalem wall decor has had an important value in the transmission of faith. This type of artistic manifestation arose thanks to the intense persecution of the Roman Empire towards the people who professed their faith in Jesus. That is why its main place of appearance was the catacombs.
One of the main themes collected by this type of art was the image representing Jesus as the Good Shepherd. From the artistic point of view, this painting, although it followed the Roman pattern of painting, broke with the classical schemes of art made until then to give way to a spiritual art style.
Another key element in the Jerusalem wall decor is the symbolic character of the works that referred to deeper elements than those represented in the images. In this way, Christians could identify, without being discovered, who was a follower of Jesus or not and, in this way, be incorporated into the community of believers.
However, with the acceptance of Christianity by the emperor Costantino in 313, the wall decor took on a more public value in all the places that were under the dominion of the Roman Empire.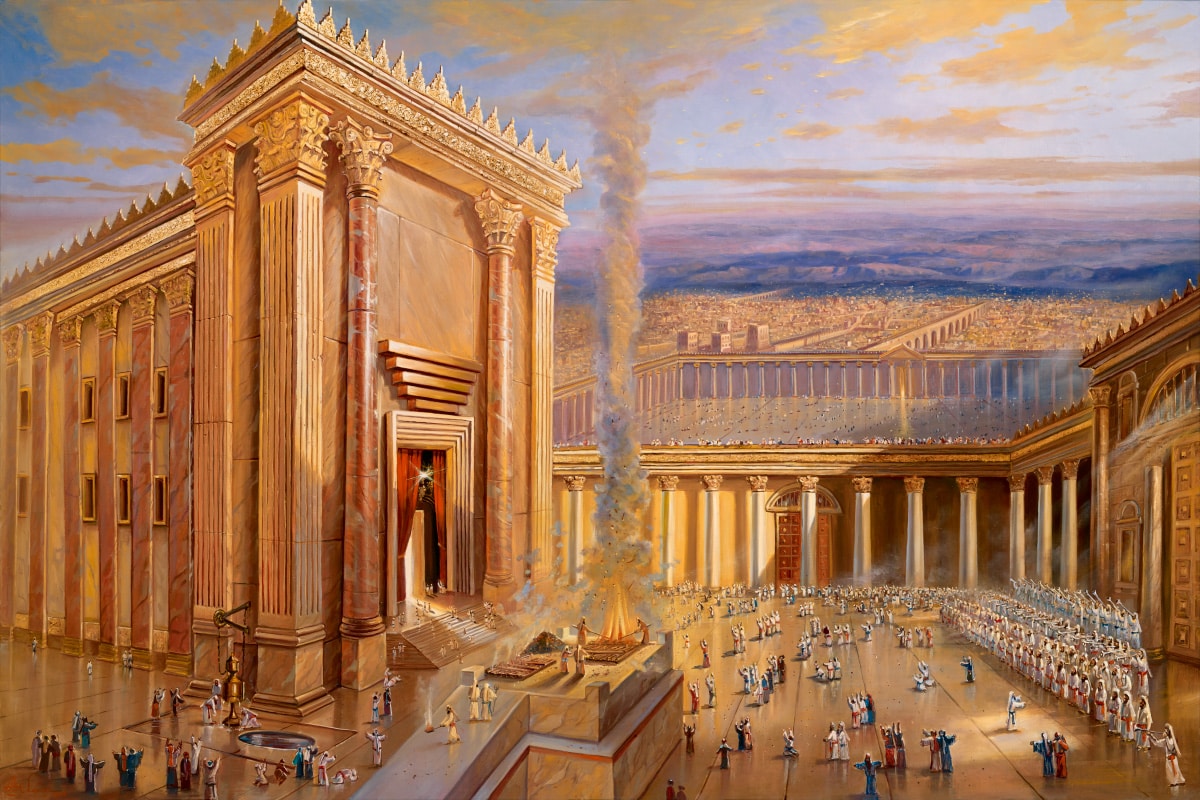 The Jewish people have been famous for their millenary traditions and customs. All their acts and daily activities are marked by a deep religious sense that connects them with their ancestors. It is in this way that their artistic manifestations are also marked by religion and tradition. Aniconism will also be an important element when studying Jewish art, which is why Judaica paintings will not be seen until the end of the 18th century.
The ritual sense is also an inseparable aspect of Judaica art. This is why during the great period that goes from antiquity to the 18th century, Judaic art was always based on the liturgy, customs, and beliefs of the Hebrew people. This vision of art would have repercussions in arts such as music and literature, not so much in the visual arts such as painting and sculpture, in which they did not have, by then, many manifestations.
Unlike the Catholic Christian people, who artistically represent Jesus and what is related to him, as far as the Jewish people are concerned, artistic manifestations such as painting or, above all, sculpture were relegated because they were thought to promote idolatry. This is why it will be difficult to find an expression of Jewish plastic or figurative art produced during this time.
A new vision of Art
With emigration, wars, and other political-social processes, Jewish art was transformed, giving way to new avant-garde currents and allowing the diversification of the forms of expression. On the other hand, this process of integration of Judaism into the Western world led to the rise of new artists with innovative ideas regarding Judaica paintings.
Nowadays, many Jewish visual artists enrich the art galleries and it is possible to enjoy many Judaica paintings in the various avant-garde art styles.