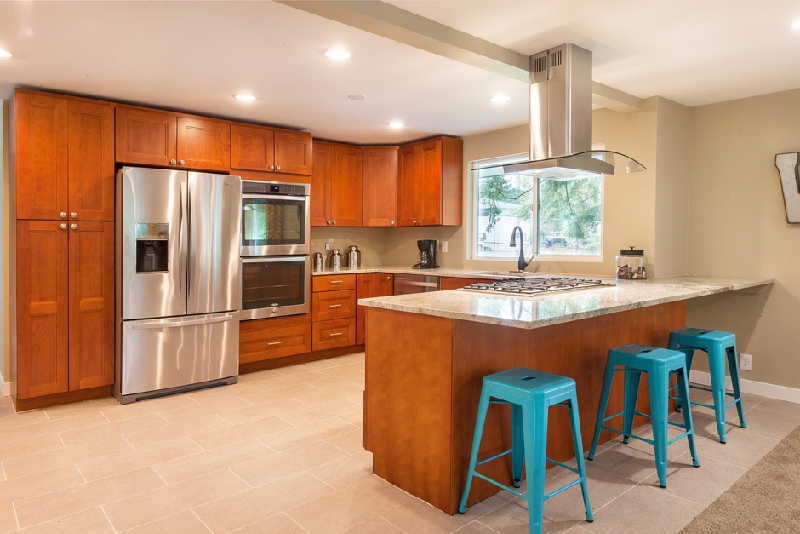 niviwatson9
January 28, 2020
You probably cringe when you think about just how muchrenovating your current kitchen would cost you. And it's a valid concern. Kitchen renovation can be quite expensive and easily runs into the tens of thousands of dollars or more.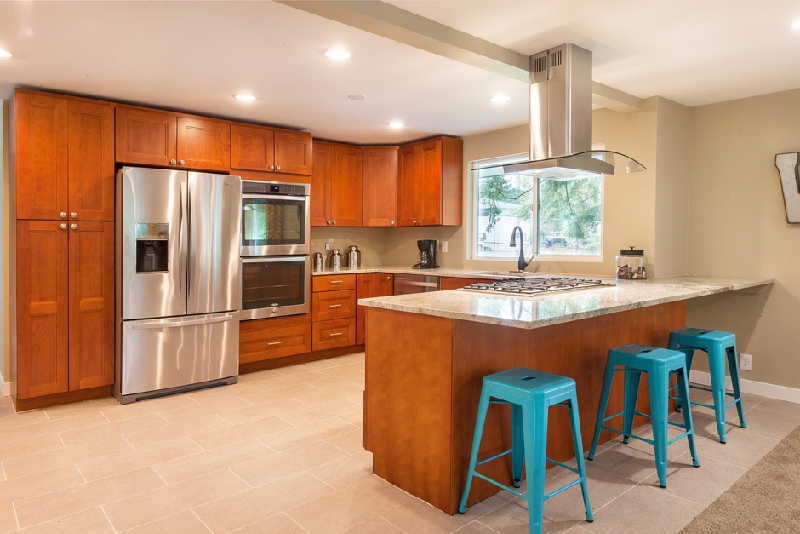 Fortunately, making stylish changes to your kitchen doesn't have to mean breaking the bank. Cabinets are one of the most prominent features of your kitchen. Implementing relatively small changes to your kitchen cabinetry can yield positively dramatic results. Here's a look at some kitchen cabinet ideas that would be suitable in kitchens of all sizes and within the budget of nearly every home.
Repaint Cabinets
If your cabinets currently have a dated and worn out finish or if you want to add an extra touch to your standard-issue kitchen cabinets, consider repainting them. You could opt to retain the same color as the original or you could be a little more adventurous by trying warm putty, duck egg blue or pale sage green.
When choosing what color to go with, take cognizance of the overall color theme of the kitchen. Also, choose a cabinet color that has proven versatile in blending with different types of materials and finishes.
Paint Half the Cabinet
Source: Pixabay.com
There's nothing wrong with single color cabinets. But you could drastically transform how your kitchen looks by painting only half of the cabinet and leaving the top as is or applying a different color.
Think about how sleek and modern a black bottom and white top cabinet would look with metal and wood accents. And if you have two rows of cabinets atop each other, you could paint the bottom row one color and the top one another. It's best that you have the same color for the bottom half or bottom row of your cabinets as your kitchen island.
New Cabinet Knobs and Pull Tabs
Replacing seemingly small details of your kitchen cabinets such as door knobs and pull tabs can have a huge impact on the kitchen's overall aesthetics. The price of knobs and cabinet hardware can vary enormously depending on size, material, design, count and numerous other factors. More expensive knobs can go for $50 or more.
However, budget knobs start at about $3 a piece, which makes them affordable to virtually everyone. If you settle on this price point, the cost of replacing all your kitchen cabinet knobs could end up costing less than $100.
New Cabinet Doors
Source: Pixabay.com
Replacing all cabinets is one of the first things people contemplate when planning a kitchen renovation (see best online cabinets). That can be a fairly costly undertaking depending on the type and number of cabinets involved. A lower cost solution that could deliver a near identical result as entirely replacing the cabinets is to install new cabinet fronts.
The cost of each cabinet front would usually range from $50 to in excess of $300. For the lower priced option, 20 cabinet fronts would cost you about $1,000. This is a substantial saving when you consider what it would cost you to install a new set of kitchen cabinets.
The kitchen is thesecond most frequently renovated room in a home. Many people hold out on renovating their kitchen until they have accumulated enough money to effect an expansive overhaul. Doing so unfortunately means waiting years between kitchen renovation projects.
While there's nothing necessarily wrong with the thorough approach to renovation, you can make low cost changes to your kitchen that still give it a new look. The kitchen cabinets are always a great place to start in that regard.