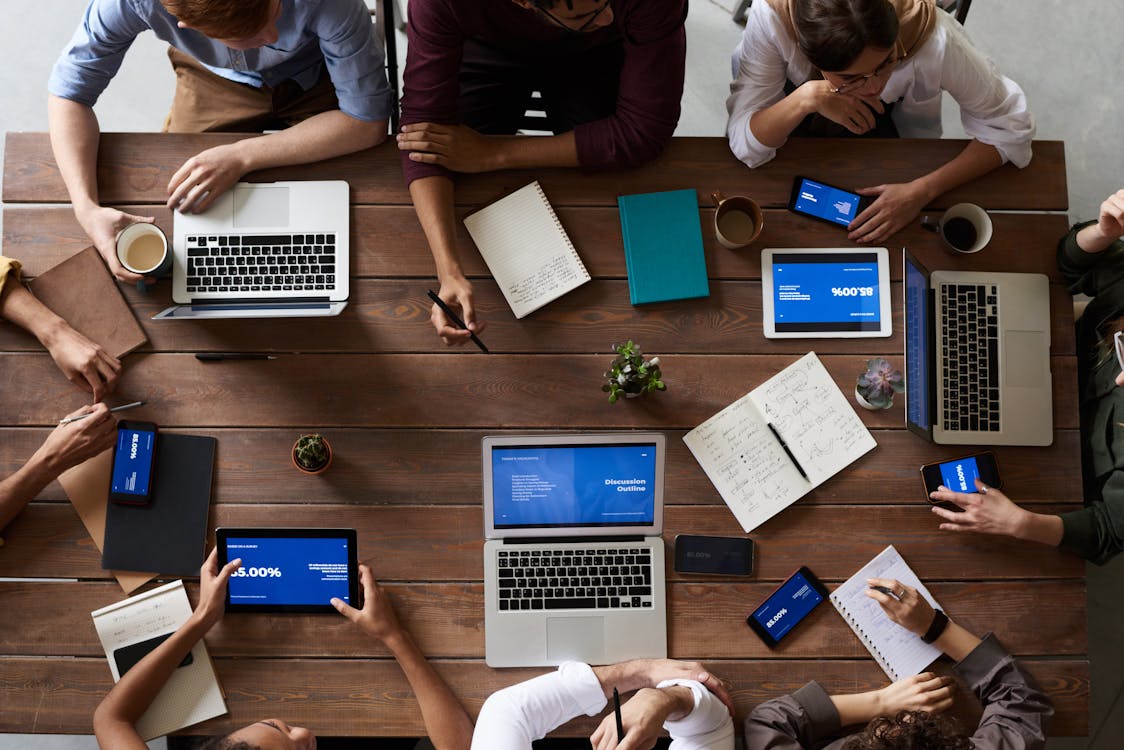 Jess Cooper
June 16, 2022
Intro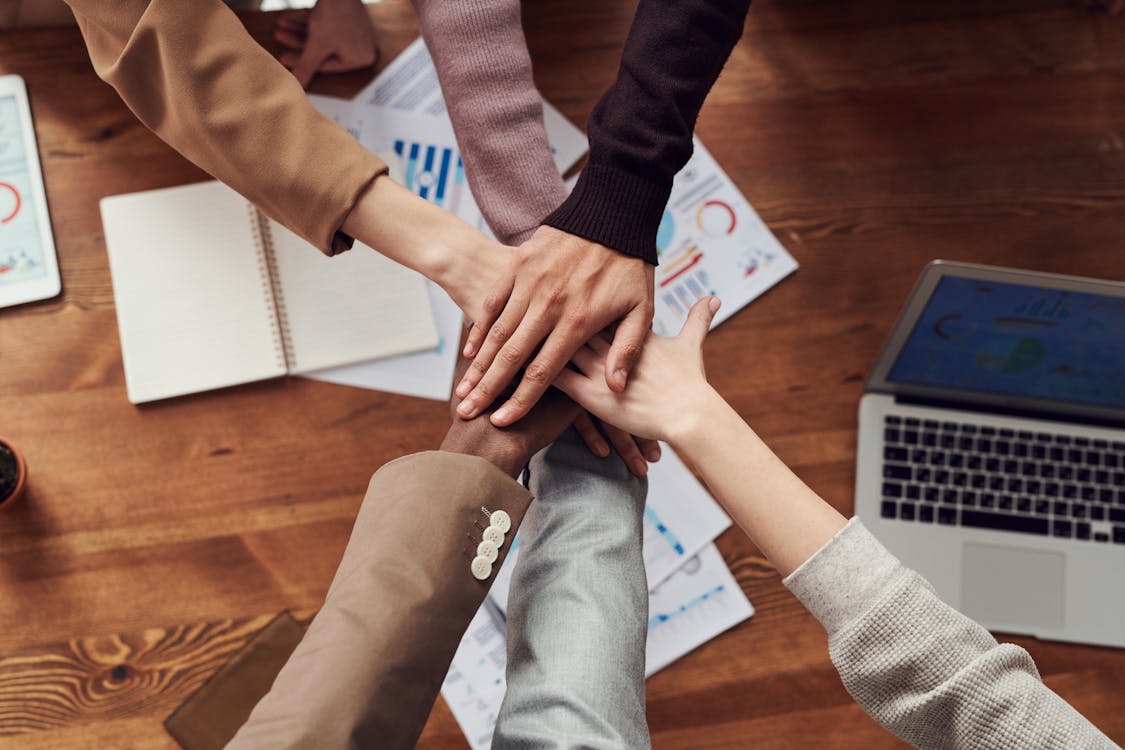 You know what they say: "Teamwork makes the dream work!". However, without proper collaboration and communication within that team, the chances of projects failing are huge. The truth is, we can't agree with everyone.
But to make your team collaborate better, they need to be able to cooperate and equally participate in the work. You don't have to befriend everyone in the team to make the project successful. All you need is technology! How can you use technology to help your team collaborate and not distract them from the final goal?
1. Easier access to information
Have you ever felt lost at work due to the lack of information? Many employees fail to complete their tasks because they depend on information someone else has. To ensure a smoother workflow, make the necessary information available to all of the employees working on the project. Use tech to do so!
For instance, intranets are a fantastic invention that allows employees to read the newest information and stay on top of the game. In addition to that, they can access it no matter where they are. Remote workers no longer depend on local servers they can access only from the office. On top of that, with the technology, they can communicate with each other at all times. Using the right collaboration tools can help your organization grow.
2. Video conferencing tools for remote meetings – a great way to boost team collaboration
The coronavirus popularized remote work, and it is here to stay! Therefore, it's not uncommon for part of the team to be remote, while the others returned to the offices. This makes team meetings almost impossible. To create a pleasant work atmosphere, you need to adapt to these challenges and implement video conferencing tools for your team.
Tools that have video call features help your team stay in touch and see each other even if they are not sitting at the same place. Video calls can sometimes be bothersome, however, if used moderately, they are an extremely useful tool for every team. Each member will get a chance to share their idea, contribute to the project or ask questions if necessary.
3. Manage deadlines with project management tools
Some of the biggest issues in work are usually impossible deadlines. Whether a company accepts projects with shot deadlines or a team is late due to poor organization, you need to manage them and stay organized. With project management tools setting realistic deadlines and staying within them is much easier.
Project management tools help you set better goals according to smart principles. On top of that, your team can cooperate during the process and suggest some better practices for the project. Some project management apps have whiteboard features where teammates can add questions, and ideas, and brainstorm while working on the project.
4. Delegate tasks with tech
Besides following the deadlines, adequate project management also requires task delegation. Even though many managers and team leaders think they can do everything on their own, having a team requires collaboration and task sharing. So, using apps for project management and task delegation helps you with projects and organization.
Find out who does what the best and delegate that type of task. However, keep growth in mind and listen to your employees about their preferences. Some may want to learn something new. It's up to you to provide them with such a possibility.
5. Implement a communication app to improve your team collaboration
Communication and collaboration are tightly correlated. You can't have one without the other. However, when it comes to remote or mixed teams, communication can become a problem. Many companies use email for communication. That solution is slow and not user-friendly. That's why professionals opt for communication apps.
Thousands of different communication apps exist on the market. You need to be careful when choosing the one for your business. Firstly, create an internal communication strategy and build your tech stack around it. Choose platforms that have multiple features, such as communication, information sharing, intranet, etc. to get your money's worth!
6. File-sharing tools for team collaboration
Every team collaborating on a project needs to share certain files and track each other's progress as, most likely, they depend on each other's work. Sending important files via email is not only slow but can be quite dangerous as well. Cyberattacks can jeopardize your entire business, so opt for solutions that protect your files.
Implement some file-sharing tools for teamwork that are updated regularly and kept safe at all times. That's how you can send and download files without having to worry whether you're downloading malware. On top of that, you can share those files with colleagues no matter where you're located!
7. Move your business to the cloud
Virtual offices are fantastic for remote and traveling employees who can't physically be there to access the shared servers. However, they are a novelty that's yet to become completely safe for business. Hackers all over the world can take advantage of the weak security systems many companies have and steal valuable data. So, consider moving your business to the cloud.
Cloud is made to keep your data safe while providing access to employees that need to use the information. It's a specialized tool many developers implement in their companies to protect businesses from cyberattacks. On top of that, your employees can use the storage to upload or download any files they need without bothering other coworkers who are in different time zones.
8. Offer an e-learning platform to boost team collaboration
Millennials and Gen Z are taking over the workplaces. However, even if they grew up with the use of technology, they still might need to get used to new tools and apps companies implemented. So, use technology to help employees learn about new technologies by getting an e-learning platform!
E-learning platforms are ideal for big and small businesses. You can upload courses regarding the use of programs or teach your employees some new skills such as teamwork, collaboration, and communication. The best thing about it is that your employees can take the course anytime anywhere without having to stay longer at work or physically attend seminars!
Wrapping up
Technology is your best friend when it comes to running a business and managing a team. To help your team collaborate better, try using the suggested apps, platforms, and technologies. They will make the entire workflow smoother and create a better workplace for all. If you utilize technology properly, it will bring your business to another level and help your team collaborate like never before!