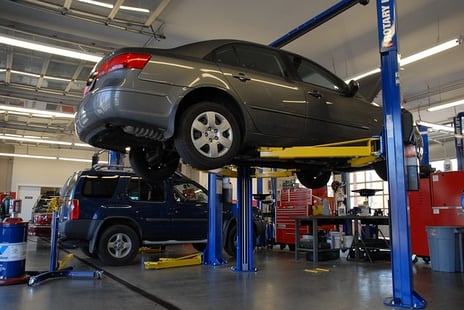 Jessica Ellen
November 28, 2022
Although many folks deem themselves qualified enough to work on their cars, this can be unwise as vehicles need to be handled by expert professionals. Otherwise, people may inadvertently make the damaged parts worse, spiking the safety risk by taking improperly repaired vehicles on the road.
Invariably, seeking a reliable repair shop is pivotal, allowing you to have the peace of mind that your valuable four-wheeler is in skilled hands. These specialists can take on any complex challenge, ensuring their clientele can depend on them to fix their vehicles and be back on the road in as little time as possible.
Here's a list of the top undeniable reasons you should find a trusted local repair specialist for your automobile.
Quality at affordable prices
Trustworthy mechanics will never overcharge you or ask you to make unnecessary modifications that will cost you a lot of money. Instead, they will ensure they fix only what needs to be repaired, quickly finding the parts the model needs since they are familiar with the product.
Moreover, hiring an experienced professional can save you money as they can quickly diagnose the root cause of the problem. In contrast, inexperienced ones often keep the vehicles with themselves for longer to make unnecessary investigations.
Inevitably, with the number of vehicle sales increasing steadily, the demand for skilled repair shops offering quality services in exchange for money will rise too.
Unmatched expertise and industry experience
Expert repair shops do not work like dealerships that provide services only for a specific make and model. These specialists have extensive industry experience working on a broad range of automotive models, relying on their in-depth knowledge to focus on each. They keep tabs on the changing market trends for the various models they service, knowing instantly which car needs new parts and which doesn't the moment it arrives at the shop.
Besides ensuring the work is personalised and completed as quickly as possible, these accomplished technicians can take preventative measures by checking the vehicle for underlying problems that may pose safety risks. Ultimately, this kind of detailed attention enables them to work on your car in a way that can keep it running smoothly and in excellent condition for longer than usual.
Services for different cars
A chief reason to choose a reputable and respected industry leader is that these experts can handle repairs for a diverse range of cars. Several reputed agencies, such as Automoda, are prime examples of this, providing high-quality service for prominent models such as Fiat and Alfa Romeo. They have skilled technicians with decades of experience, using genuine auto parts as often as possible to keep your warranty intact.
Therefore, choosing such specialists will enable you to continue your long-lasting relationship with them even if you change your model sometime in the future. They can easily undertake engine rebuilding, cylinder head modification, brake upgrades, gearbox repairs, and more.
Overall convenience
Reputable repair workshops offer additional services to make the process more convenient, such as providing a courtesy automobile while your vehicle is in their care. This way, you need not miss work or other crucial appointments because of the temporary absence of your four-wheeler.
Lastly, some also offer an entire complementary interior, engine bay, and other detailing work, making the repair more affordable.
Hence, hiring such an automobile repair agency is highly recommended, for it offers quality services at an affordable range, has the expertise, knows a wide range of car models and their problems, and always provides an effective solution.