tellurionmobile
October 19, 2020
Minecraft has been on-trend in the industry for over 10 years. Recently (in April 2020), the number of sales of digital copies of Minecraft has already reached over 200 million people. This is because this construction sandbox has simple, intuitive gameplay and allows any player, both a child and an adult, to create whatever they want and feel like a master in their own virtual world. It doesn't matter if you prefer fighting mobs in survival mode, or if you prefer unlimited building in creative mode, in Minecraft you will always have something to do. But despite the versatility and creativity provided to us by Minecraft, many gamers want to find similar games, but with their own unique features, in order to diversify their gaming leisure. The best of these games can be found on this list.
Realmcraft
Realmcraft is one of the best successors to Minecraft, taking on the basic features of the original while adding unique textures, more realistic custom skins, and some features. Survival mode has four difficulty levels for gamers of all levels, and the beginner will love the detailed quests that will help them adapt to the conditions of the game: create the necessary tools, get food, build your first home and survive the first night of the game safe from evil mobs… There is also a creative mode where you can get any number of blocks from your inventory and build whatever you want. In addition, there is a Worlds mode with 30 prepared worlds in which you can build with a friend. Also at the moment, three multiplayer mini-games are available in Realmcraft, in which you can fight other players in real-time (egg wars, bed wars, snow fights). It's also worth mentioning that Realmcraft is completely free to play, so it's a great free Minecraft alternative.
Craft the World
A 2D sandbox that combines genres such as God Simulator and Real-Time Strategy. Here you will manage the gnomes, give them instructions for crafting and building, and also provide for their needs. You start out by managing just one gnome, but gradually your settlement will expand and turn into a thriving kingdom. From time to time, all undead (zombies, skeletons, goblins) will attack your settlement, so the fortress must be well fortified, not neglecting cunning traps, and also provide the dwarves with the best armor and equipment. The world of the game is almost completely destructible, so as soon as you order the dwarves to dig or chop, your warehouse is quickly replenished with new resources for crafting. In addition, you can help the victory of the wards with the help of magic, for example, throwing fireballs at enemies. To create the best items, you need to study the technology tree.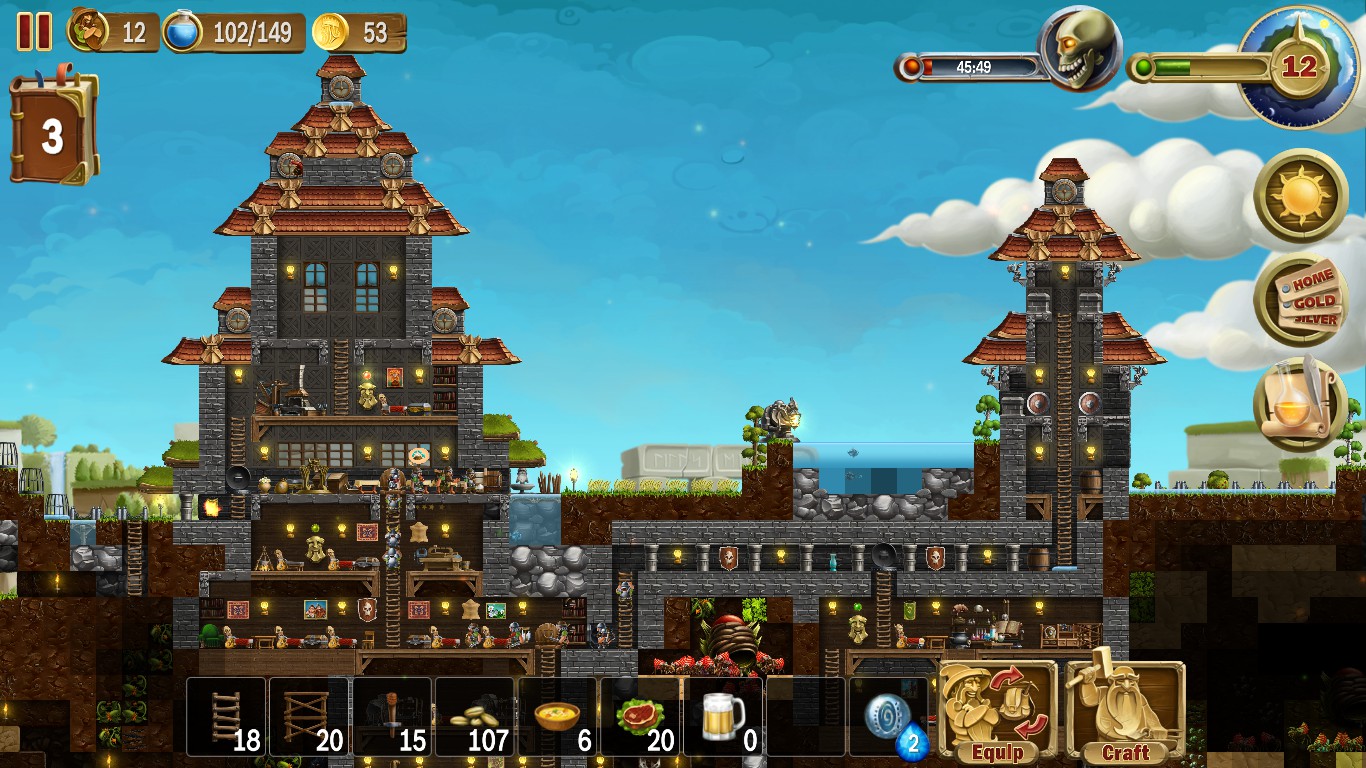 Dragon Quest Builders 2
Dragon Quest Builders 2 is a JRPG with a long storyline, semi-open world, and sandbox elements. In the story, your character is captured by the Children of Hargon, "an evil cult that sees crafting and building as a sin. Members of this organization terrorize residents, forbidding them to build and destroy everything in their path. You and your companions (computer-controlled) must confront these fanatics and help the villagers rebuild their villages along the way. But since many crafting recipes were forgotten, you have to open them from scratch. In this cute pixel game, you can move away from the plot and just build houses based on blocks. In addition to construction, you will be engaged in the cultivation of various plants. You can also build here with friends (up to 4 players) in free mode on the island of Awakening. By joining forces, you can build something truly epic.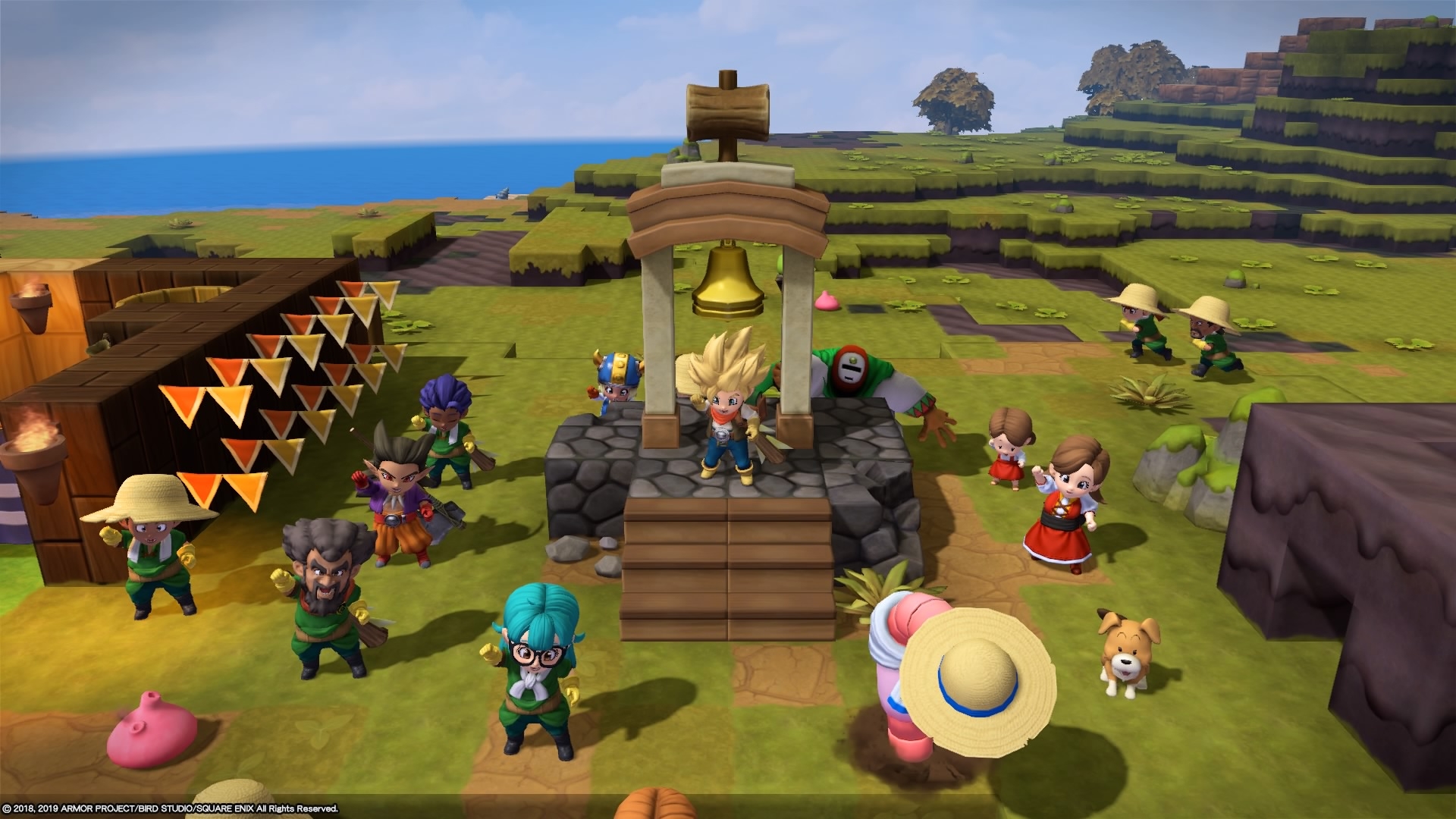 Trove
Trove is a cubic Minecraft-style MMO. At the beginning of the game, choose one of 16 different classes and set off to explore endless completely destructible worlds. The funny thing is that at any time you can switch between classes, and thus pump all classes to the maximum level. Dive into dark dungeons full of dangerous traps and hostile mobs, and then defeat the main boss at the end of the dungeon and collect valuable loot. You can build your own house block by block, and transport it to other worlds as a mobile base so you can rebuild properly. Also you can build a whole cube world with friends or alone. Invite other players to your worlds or travel to other worlds yourself, so you can be friends or fight with other players. In addition, you have the opportunity to design dragons and new unique armor.
Roblox
Roblox is not just another game, but a whole platform that allows the player not only to play games already created by someone, but also to create their own. The main audience of Roblox is made up of children and adolescents, for whom the opportunity to bring their ideas to life and not follow strict rules, at least in the virtual world, is especially important. Most of the games are interpretations of existing popular games such as CoD, Pokemon Go, as well as all sorts of simulations, such as Bird Flight and Working in a Pizzeria. These games do not have strictly specified conditions that are in standard games, for example, score the required number of points to win, or kill all enemies. Everything here is based on free communication and interaction between players, which allows experiments in any game.
Ark: Survival Evolved
Ark: Survival Evolved is a hardcore MMORPG dedicated to survival on an inhabited island inhabited by dinosaurs and other primitive predators, as well as other players who are not always peaceful. Here you have to hunt dinosaurs or tame them with cunning tricks, build your base, grow plants, research and create advanced high-tech equipment. Do you want to fly a pterodactyl or take over someone else's base astride tyrannosaurs? Or arrange a sacrifice to summon a very powerful mythological creature for help. Everything is possible here. Despite such a sci-fi setting, everything else is arranged realistically: the longer you travel or work, the more often you have to eat, a heavy backpack makes it difficult to move, tools occasionally break, etc.
Subnautica
Subnautica is a survival sandbox with an unusual setting: here you will not survive on a remote island, but in the depths of the underwater, surrounded by picturesque coral reefs, algae, fish, sharks and other animals. How did you get there? You were a space traveler who crashed and urgently landed in a containment capsule on an unknown ocean planet. Now all you have to do is dive deeper and extract resources to create vital technologies such as scuba gear, build an underwater base, obtain and cook food, and defend against aggressive predators. Later, as your skills and technologies develop, you can build a spaceship that will allow you to return home (or you can do it in another way, for example, send a signal for help).
Space Engineers
Space Engineers is a voxel space sandbox in which you will collect resources on huge planets, process them into blocks and build from them spaceships of various sizes and even space stations. The construction here is realistic: you have to take gravity into account, and you also need to dig a little deeper into how the engines function so that your structure can really fly. There is a survival mode in which you need to collect resources and monitor vital indicators (health, energy and oxygen) and there is a creative mode in which you have infinite resources, immortality and the ability to build anything without restrictions.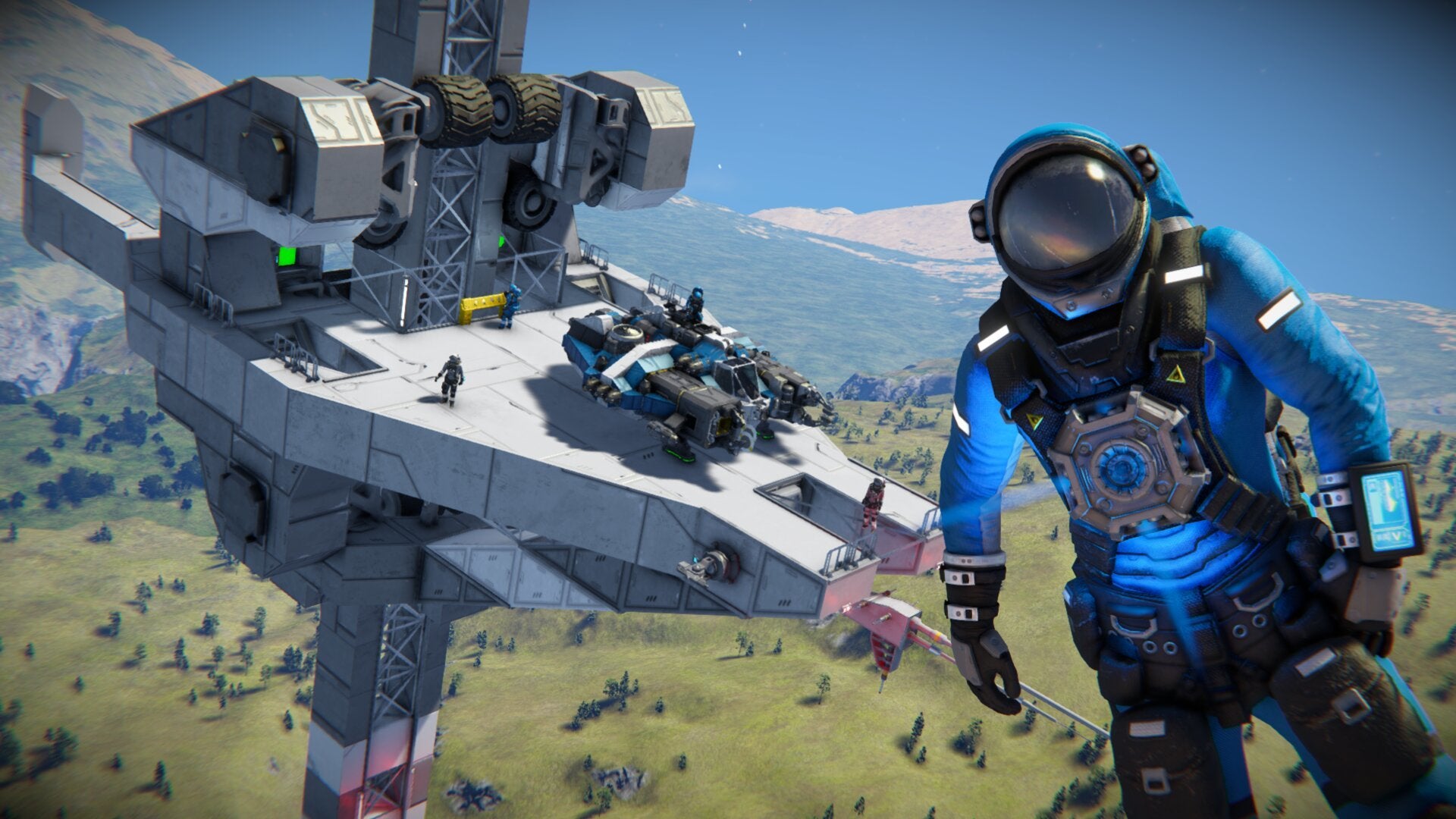 Lego Worlds
The world of Lego Worlds consists entirely of world-famous bricks with which you can create anything. Any building here can be disassembled to assemble something new from these materials. You can build one block from scratch, and you can also install ready-made buildings to decorate your location. At first, not all blocks and parts will be available to you, but gradually you will be able to discover more materials by traveling to different planets and helping the locals to facilitate their daily life by building the necessary structures. Your world can be populated with any LEGO figures, they will come to life and you can interact with them. You can explore the world by car, helicopter, and even riding a gorilla.
Terraria
Terraria is one of the main competitors of Minecraft, because despite the 2D graphics, the developers have implemented similar mechanics here: you collect resources, build and craft, hide houses at night from monsters who start spawning everywhere. However, Terraria is a self-contained game and not just a 2D clone. After all, fans appreciate Minecraft primarily for the freedom of creativity, but Terraria is loved more for the constant sense of danger, private battles and more diverse, stronger mobs. As you explore caves in search of valuable resources and rare artifacts, you can easily die, trapped or suddenly attacked. Many players prefer to play Terraria with a friend, because this way you can quickly collect resources and complete tasks. And besides, fighting shoulder to shoulder is much more fun.