David648
March 12, 2019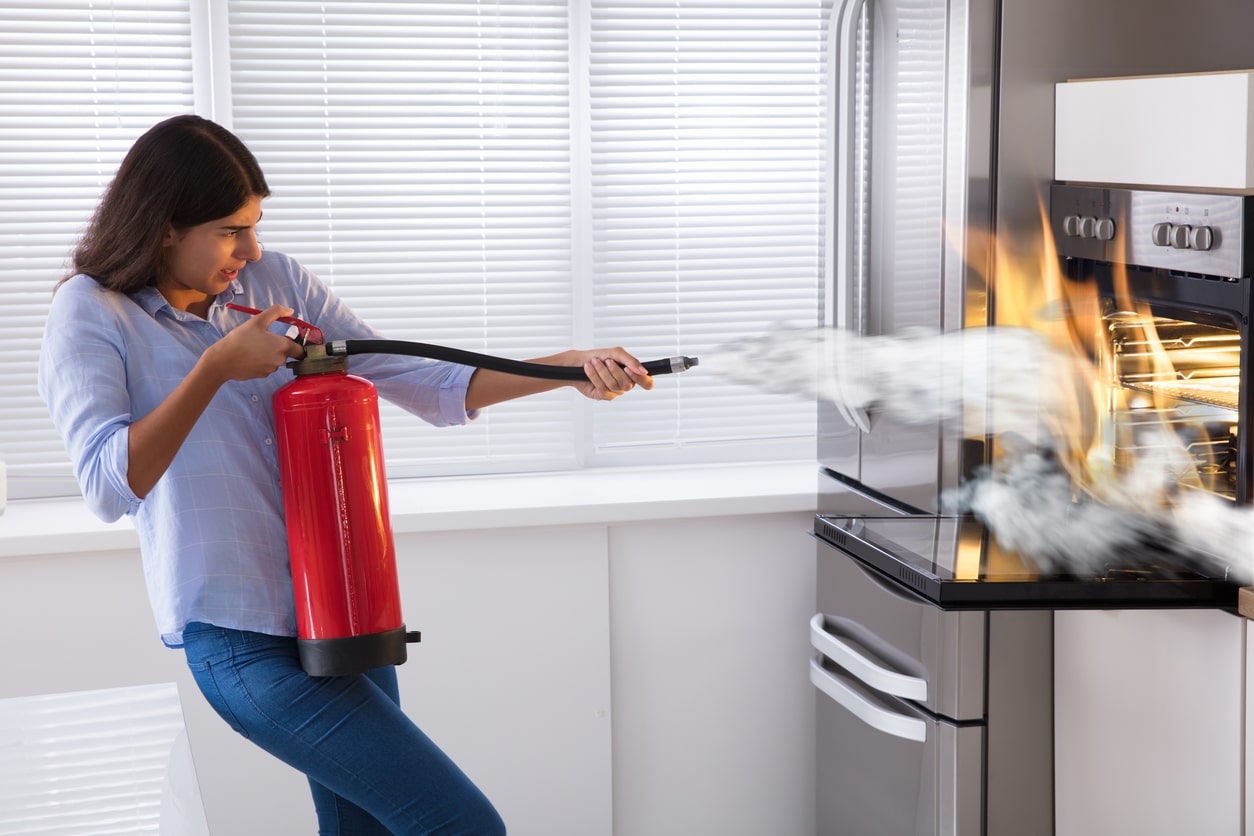 Fire safety is an integral part of a comfortable house. No one wants to live in a place that is full of fire hazards and a fire accident is imminent. Accidental fires are common and they can do serious damage and can be fatal as well.
You can avoid a fire accident by taking preventive and precautionary measures. Investing in safety equipment and regulation is always worth it. Avoiding and ignoring fire safety can have terrible consequences so the money you save on safety equipment is not worth it.
Here are a few rules that the occupants of a house need to know to prevent a fire accident.
Install Safety Equipment:
The role of technology is to make our lives easier and safer. Installing fire safety equipment in the house should always be on top of the list of safety rules. It is important that you install the CO detectors and fire alarms in the right locations. The number of alarms you need to install depends in the size of the house. There needs to be at least one CO detector, smoke alarm and fire alarm on the floor. You have to take specifics of the house into consideration so that you can invest in the right safety equipment. Getting fire alarm certificate of installation will let you know if you have the right safety equipment or not.
Know How to Use Fire Safety Equipment:
Installing safety equipment is just the first step to make the house safe from fire hazards. There is no point of having a fire extinguisher if you do not know how to use it. It is important that all the occupants of the house know how to use fire safety equipment. The extinguishers, fire blankets, and other safety equipment should be easily accessible by everyone in the house.
Have an Escape Plan:
Whether you are living in a private home, apartment or any other type of the house you will need an escape plan. Safety precautions are necessary but there is always a possibility of a fire accident no matter how many safety precautions you take. Fires are scary and people can easily panic which will increase the damage.
Make sure that you have an escape plan and everyone living in the property is aware of the plan. It will make sure that people know what to do and how to get out of the house without getting injured. The plan should clearly indicate escape routes and a meeting point.
Carry Out Fire Drills:
Creating a fire escape plan is important but you need to test the plan as well. The plan may look good on paper but you need to make sure that it is practical and everyone knows it. The fire drills make sure that the occupants understand all the steps they need to take to get to safety and minimize damage in case of a fire. Practicing the escape plan will make it easier for the occupants to remember the escape plan.
It is important to be prepared for the worst so that you can minimize the damage in case of a house fire.